Virtual Events and the UCI Now App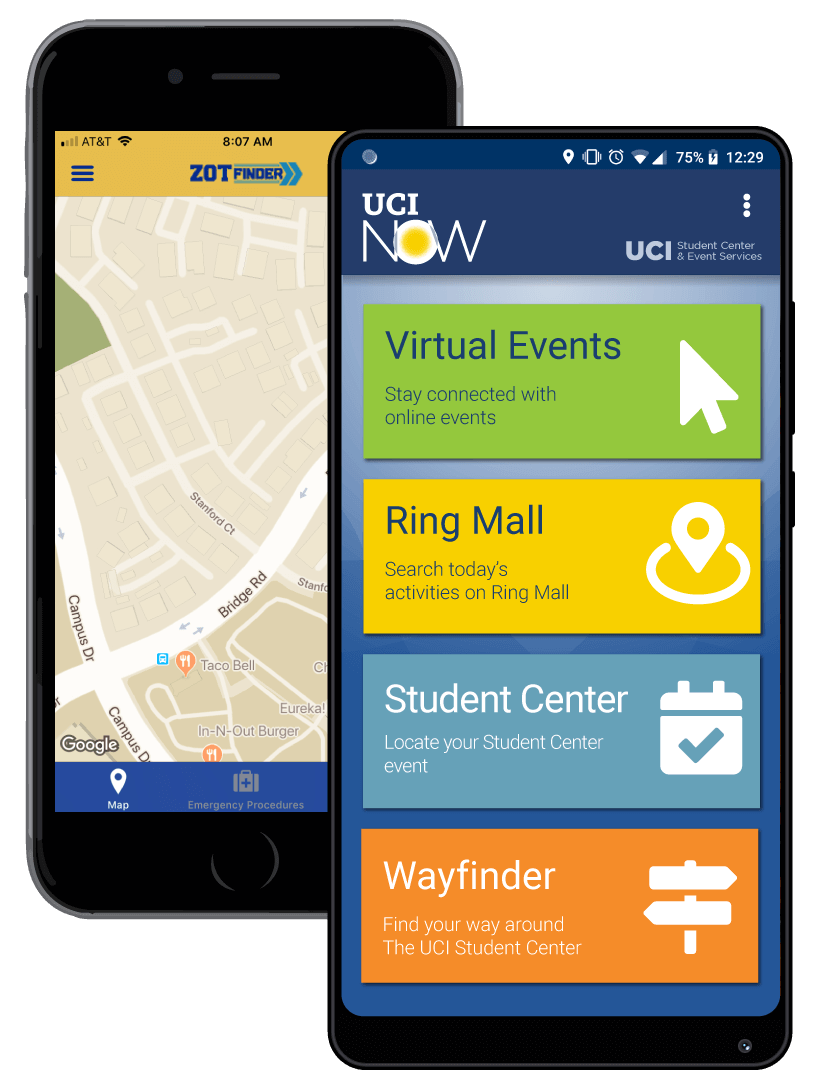 Virtual Events
Promote your online event for free. Quickly share your online event with thousands of UCI Now users and website visitors.
Virtual Meetings and Events at UCI
Ring Mall Events
Advertise your Ring Mall event on the day of.
Sponsoring organizations can use the "Ring Mall" section of the UCI Now app to leave a description of their event, display food items for sale, and list acceptable payment options with pricing. It is one of the easiest and most convenient ways to promote activities and market Ring Mall events.
UCI Now users can search a listing of daily activities with on-screen maps and a link to the ZOTFinder app to find their desired Ring Mall locations.