Zoom Virtual Backgrounds
Zoom Virtual Backgrounds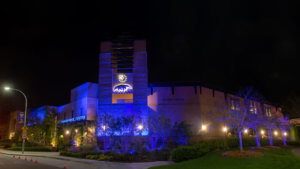 Make the right impression with these quality backgrounds. Choose from a variety of themes including UCI life, environmental art, and more.
---
Virtual Backgrounds
Images are provided in normal orientation and in mirror orientation. Download the image based on your mirrored video orientation preference.
---
Student Center Board of Advisors' Humans vs. Computers Virtual Background Design Contest
The Student Center Board of Advisors asked UCI students to submit AI-generated or human-generated virtual background designs for a chance to win one of four prizes. Here are the submissions.
Humans vs. Computers Virtual Background Design Contest Event Page