Award – Leadership in Energy and Environmental Design (LEED) Gold
Award – Leadership in Energy and Environmental Design (LEED) Gold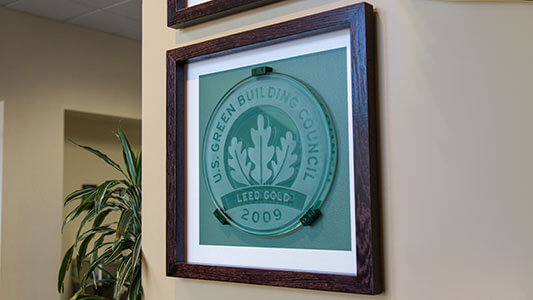 Leadership in Energy and Environmental Design (LEED) Gold. October 2007.
The UCI Student Center was presented the Leadership in Energy and Environmental Design Gold (LEED) award for its Phase 4 expansion project, which included additions to the Cross-Cultural Center, new conference spaces, dining and retail facilities, and offices for student organizations.
The development of Phase 4 placed an emphasis on an environmentally and socially responsible design, garnering acclaim from the U.S. Green Building Council. Despite being a large undertaking, with the late addition of a new ballroom, moveable wall partitions, and audiovisual equipment, the expansion was completed earlier than projected.