Award – Larry L. Sautter Award – Honorable Mention
Award – Larry L. Sautter Award – Honorable Mention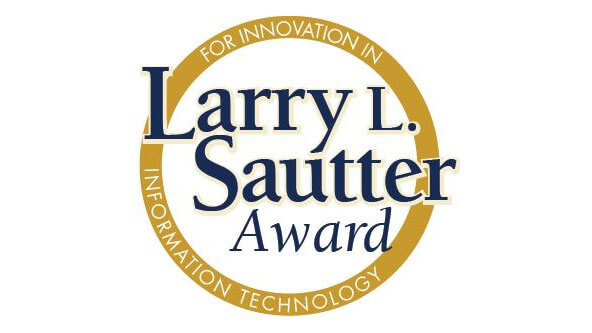 UCOP Sautter Award Program's Larry L. Sautter Award. June 2016.
The Sautter Award for Innovation in Information Technology recognizes projects developed across UC campuses. Established in 2000, the program encourages information technology projects that advance the university's mission of teaching, research, public service, and patient care.
The UCI Student Center's Courtyard Study Lounge Scheduling Automation Program was officially launched in December 2015. Before its development, study spaces were only available for booking when the building was open and when staff were available to book requests. With the implementation of the new system, students no longer have to reserve study spaces in person and are able to access reservations anywhere with an Internet connection.
The project, which featured a personalized interface tailored to the needs of the university's event management service, earned the Student Center an honorable mention from the UCOP Sautter Award Program in 2016.