Award – IACC Americas Innovations Award
Award – IACC Americas Innovations Award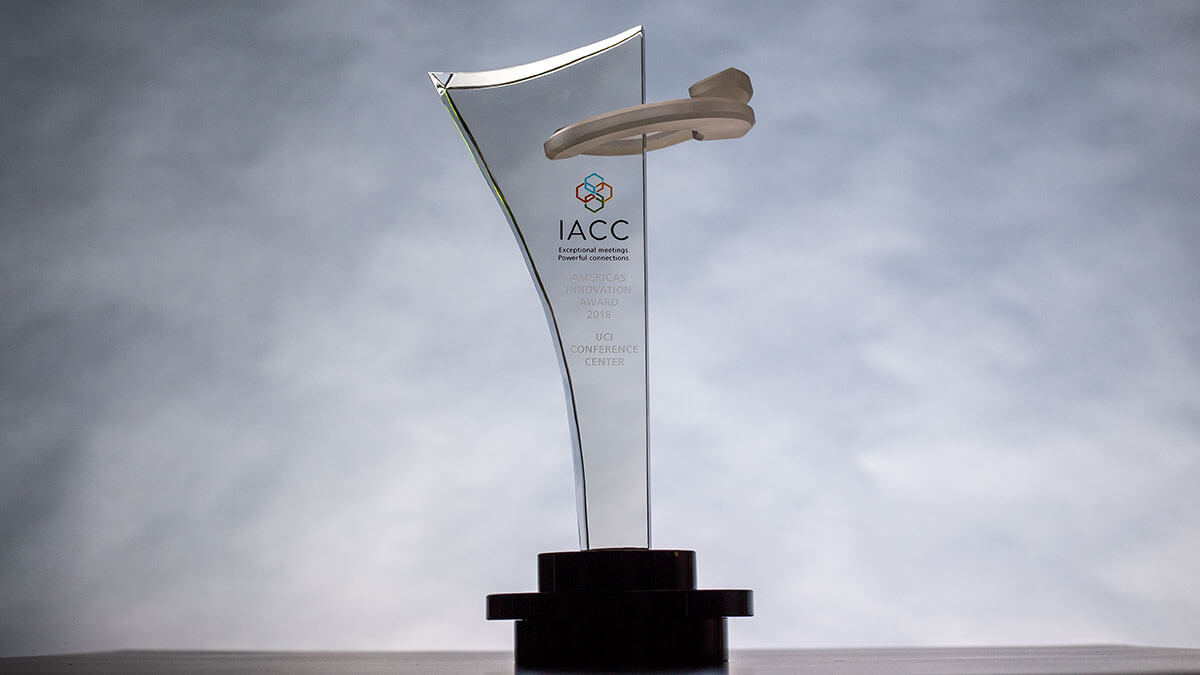 IACC Americas Innovations Award. April 2018.
The International Association of Conference Centres (IACC), a global community providing exceptional meeting experiences, represents the passion and innovation of conference venues. Introduced in 2018, the IACC Americas Innovation award recognizes the successful implementation of new ideas and practices in business ventures.
The Real-Time Ops mobile application, developed by the UCI Student Center, received the first IACC Americas Innovations award in April 2018. The application, which automates the shift reporting process, allows for more easily manageable dashboards and displays real-time data to improve customer service. Real-Time Ops provides convenient features such as easy communication among front-line staff and the ability to attach photos to reports using the mobile device's built-in camera. By pulling data from external event management systems, incident reports or special requests can be documented and billed accordingly.