Stories
UCI Student Center Shines Light on Essential Workers' Efforts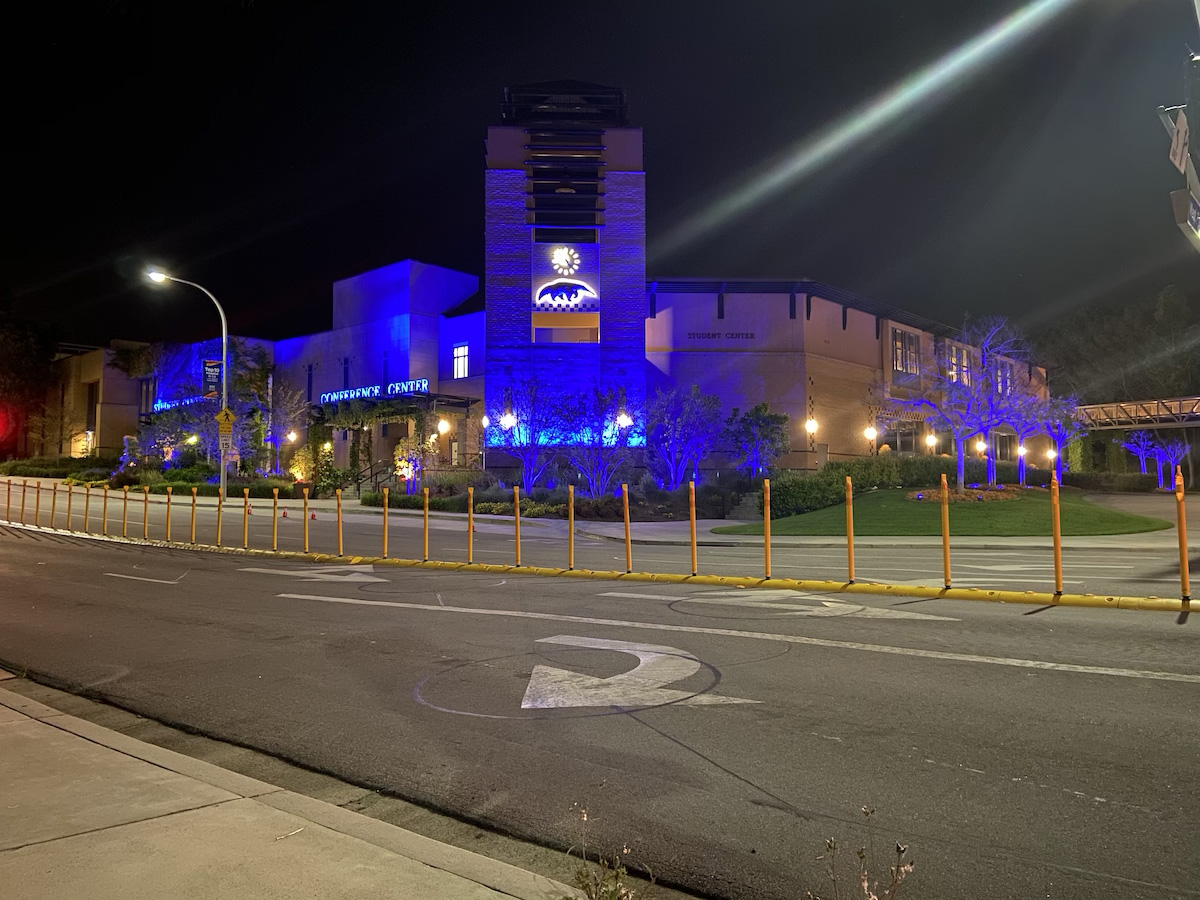 Student Center washes its building in blue light to show support for essential workers.
Posted on April 29, 2020
by Nel Tristan
The COVID-19 crisis is stressful enough for those staying indoors watching news reports to stay updated on the crisis. For those essential workers out in the frontlines, the risks are palpable each day they show up to work. From grocery store employees to health care workers, to the doctors and nurses providing care to patients amidst the crisis, there are so many people out there who are working hard for their communities. Because of them, we are still able to buy groceries, order take-out, seek treatment for ailments, and otherwise preserve our lifestyles as best as we can.
There is no gesture grand enough to thank essential employees for all the work they are doing, but UC campuses are trying to honor their sacrifice.
Every night, starting April 21, the UCI Student Center will wash its building in blue light to show support for those workers who are not offered reprieve during the pandemic. These essential workers ensure that the world keeps operating smoothly, and that the people who need assistance or treatment are given the help they need. We are grateful for all those risking their lives for their communities, and offer our appreciation through this gesture.
The buildings will remain lit until the campus resumes full operation, and the student body returns to classes.