Stories
Clash of the Cans and Toy Drive in the Information Center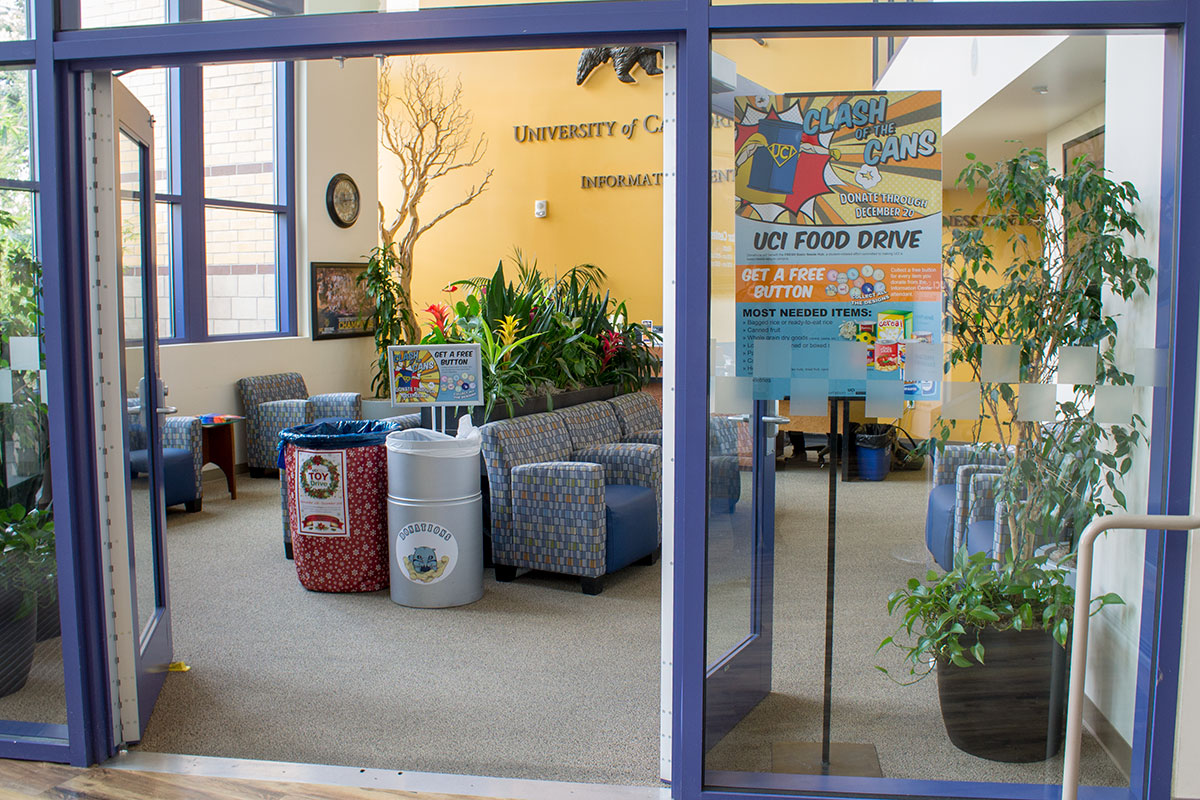 Collection bins for Clash of the Cans and the Toy Drive in the Information Center
Posted on November 22, 2019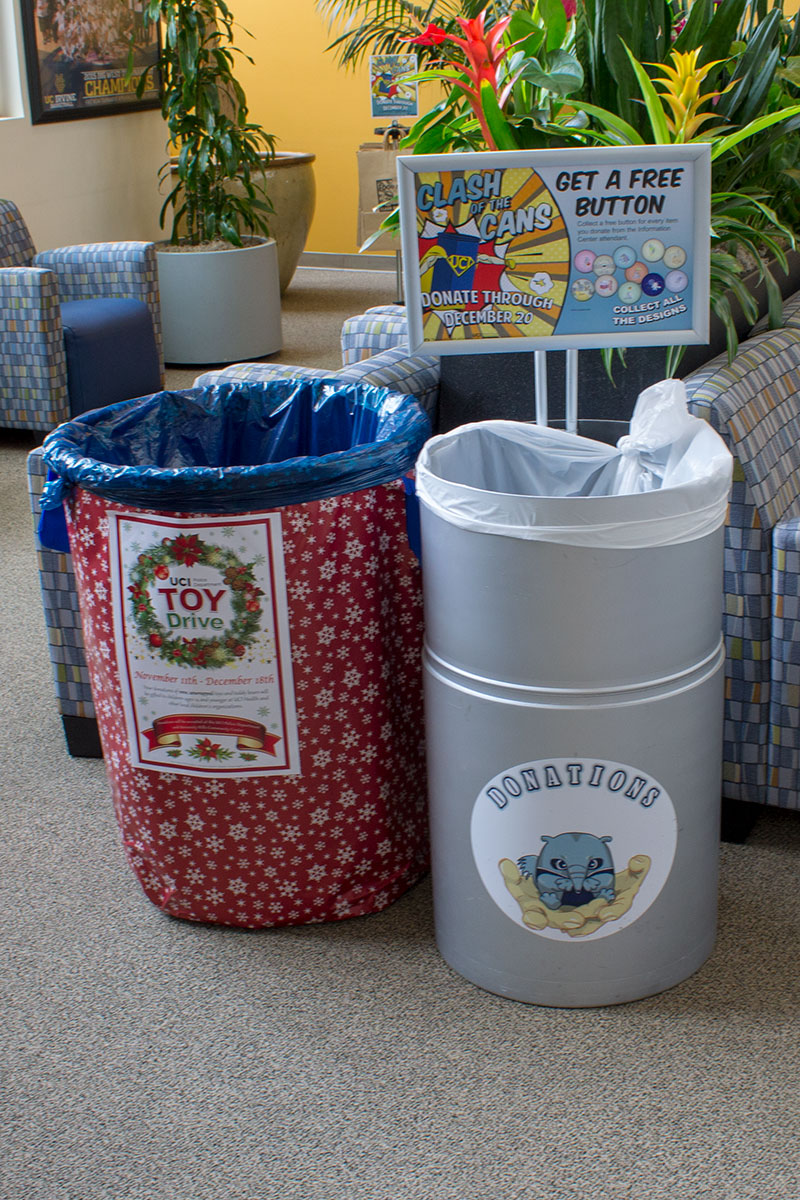 If you see a metal can around campus, please don't put your trash in it.
Instead, may I make a few suggestions?
Are you stowing some soup that you bought on impulse after hearing someone cough behind you in lecture? Did you wake up with a sore throat and stock up cans in anticipation for a rough week, only to make a miraculous recovery two days later?
Look, we've all been there. We've all stocked up on food we planned to eat and then forgot as it gathered dust in the backs of our pantries. You have a bunch of food you don't want, and we have some empty bins in need of donations. I would say that's the perfect combination.
Consider donating them to UCI's tenth annual "Clash of the Cans" food drive, open until December 20. The food you donate goes right back to your fellow students. FRESH Basic Needs Hub is always looking for more goods to stock their shelves, and your donation could help out your fellow Anteaters. Don't be fooled by the name. We are looking for all sorts of goods, like bagged rice, boxed cereal and toiletries. Check out the page on UCI Transportation's
website
for a list of items you can donate. Help us reach a goal of 100 pounds of food at the Student Center. If you've got plenty of items to give, you can also take a bag from the Information Center home and bring it back to the drop off location.
The Student Center is hosting two opportunities to give back this holiday season. UCIPD's Annual Toy Drive is collecting new, unwrapped toys for patients ages 14 and younger at the UCI Health Center and other local organizations. Their donation bin can be found in the Student Center Information Center, right beside the "Clash of the Cans" bin. Donations run until December 18.
There's no need to go out and buy a bunch of goods to donate (though, no one will stop you either). If you've got some stuff you're not planning on using, or want to spread holiday cheer with a bear or two, consider giving back to the community.
There is also an added bonus for any "Clash of the Cans" participants. For every item you donate, you get a free button. There are several exclusive designs, all drawn by Rebekah Li, a UCI student UI/UX designer, featuring our mascot, Peter the Anteater. Go and collect them all.